On This Date In Twin Cities History - January 28, 1960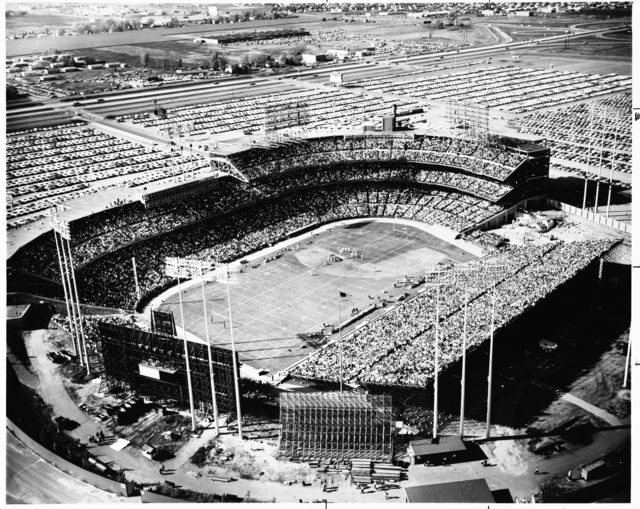 On this date in 1960, Minnesota is granted an NFL franchise at the league owners' meetings in Miami, Florida. The founding group of owners consisted of Max Winter, E. William Boyer, H.P Skoglund, Ole Haugsrud and Bernard H. Ridder, Jr.
The "Minnesota Vikings" began play in 1961 at Metropolitan Stadium in Bloomington. In their first regular season game in franchise history, the Vikings defeated the Chicago Bears at Met Stadium by a score of 37-13 in a stunning upset. Kicker Mike Mercer scored the first points in team history with a 12-yard field goal. Bob Schnelker scored the team's first touchdown on a 14-yard pass from Fran Tarkenton.
The team would play its first twenty seasons in Met Stadium before moving indoors to the Hubert H. Humphrey Metrodome in the fall of 1981.
(Image: Football game at Metropolitan Stadium in Bloomington circa 1960 (MNHS))