On This Date In Twin Cities History - January 18, 2014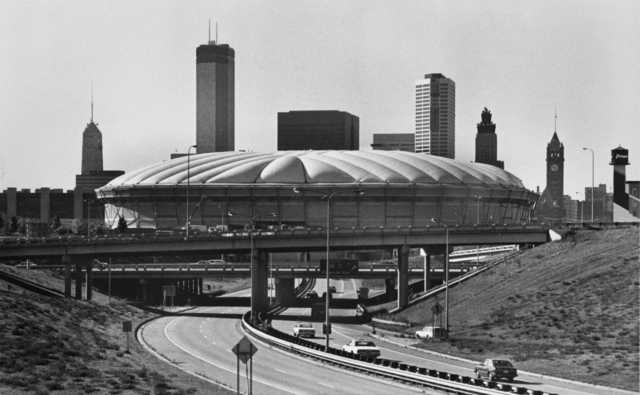 On this date in 2014, the roof of the Hubert H. Humphrey Metrodome is deflated for the last time to prepare for demolition of the stadium. The last game played in the Metrodome was on Sunday, December 29, 2013 when the Vikings defeated the Detroit Lions 14-13.
Built at a cost of $68 million, the Metrodome opened on April 3, 1982 and is the only major sports venue to have hosted a MLB All-Star Game (1985), a Super Bowl (1992), an NCAA Final Four (1992 & 2001), and a World Series (1987 & 1991).
Demolition of the stadium was completed on April 15, 2014. When completed, 80,000 tons of concrete were recycled, as well as, 5000 tons of steel, 320 tons of plastic seats and 300 tons of roof support cables. The Metrodome was razed to make way for the new U.S. Bank Stadium.