On This Date In Twin Cities History - August 13, 2019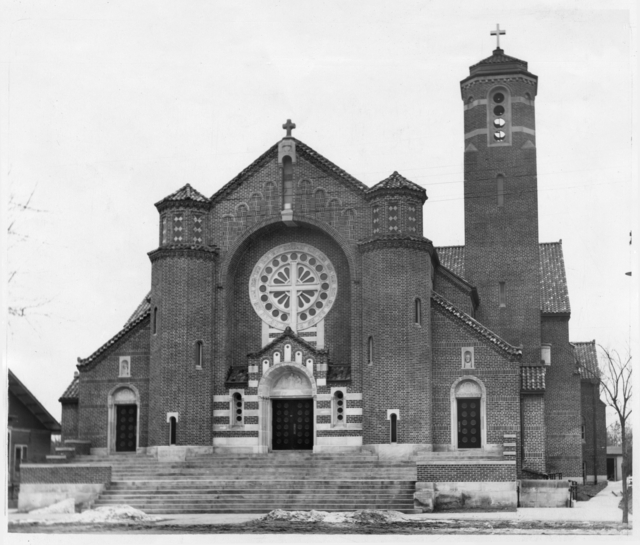 On this date in 2019, the historic Church of Saint Andrew's in the Como/Warrendale neighborhood of St. Paul was demolished. The former Saint Andrew's Catholic Church was torn down after a year-long battle between Save Historic St. Andrew's (SHSA), a neighborhood advocacy group, and the Twin Cities German Immersion (TCGIS) charter school.
Located at 1051 Como Avenue, the building was designed by St. Paul's first City Architect, Charles Hausler in 1926. Completed in 1927, the church represented a fine example of the Romanesque Revival style. Known for its unique, multi-colored, clay-tile roof, the church was not only significant in the Como area, but was also considered one of St. Paul's most distinctive period revival style churches.
After its construction, the church became an important gathering place for Hungarian immigrants in the area. The last mass was held in Saint Andrew's on June 12, 2011 and shortly after the church was deconsecrated and sold by the Archdiocese of St. Paul and Minneapolis. It was subsequently acquired by the TCGIS charter school and gutted in 2013.
Despite the Saint Paul Heritage Preservation Commission's 8-1 vote to recommend historic designation of Saint Andrew's, the city council voted unanimously in June of 2019 to allow TCGIS to raze the church.
A legal battle then ensued, with Save Historic St. Andrew's filing a suit in Ramsey County District Court claiming the demolition violated the Minnesota Environmental Rights Act. The court delayed demolition on the condition that SHSA post an almost $2 million bond. Unable to raise the exorbitant amount by the July 23 deadline, plans for demolition moved on.
Top photo: St. Andrews Catholic Church in St. Paul circa 1930 (MHS)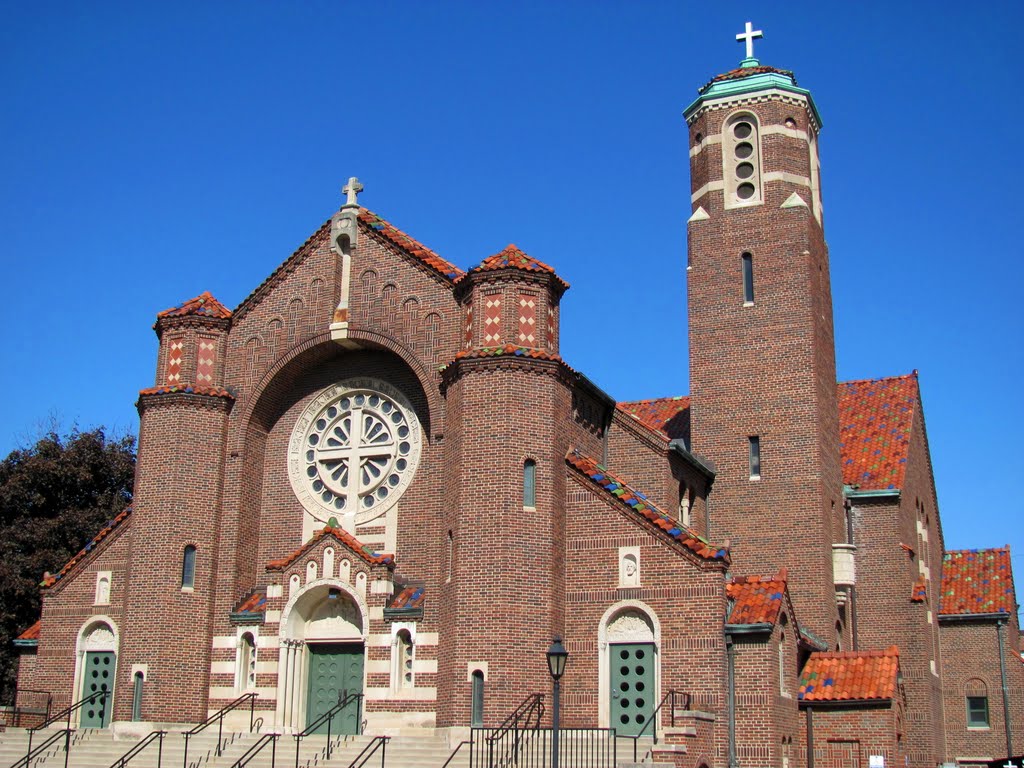 St Andrews Church in St. Paul (MHS)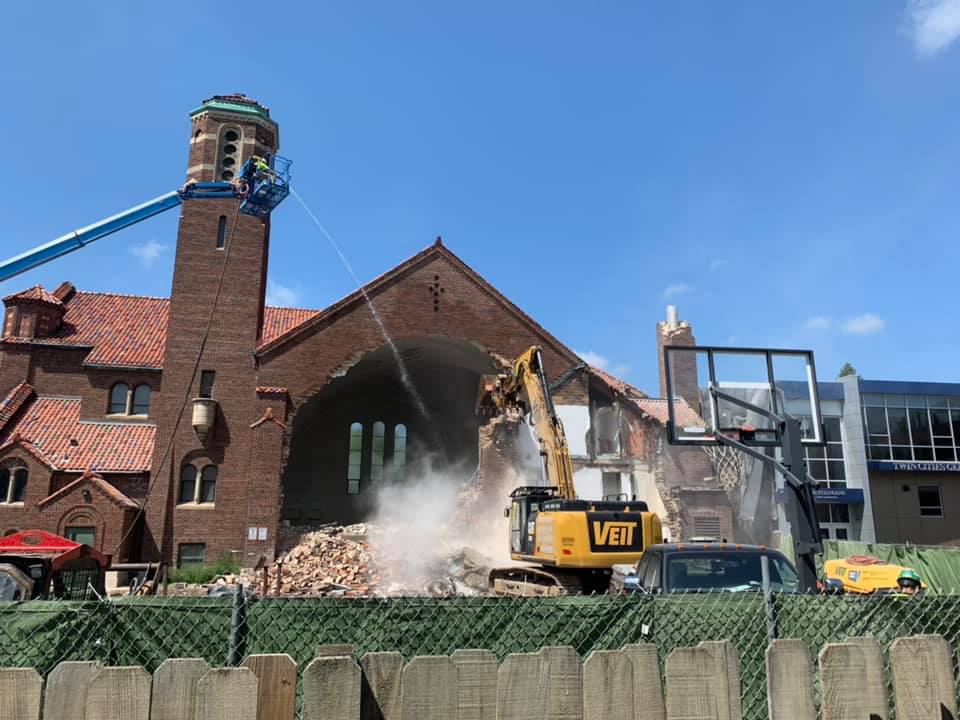 Demolition of St. Andrew's Church on August 13, 2019